Hebden Bridge
West Yorkshire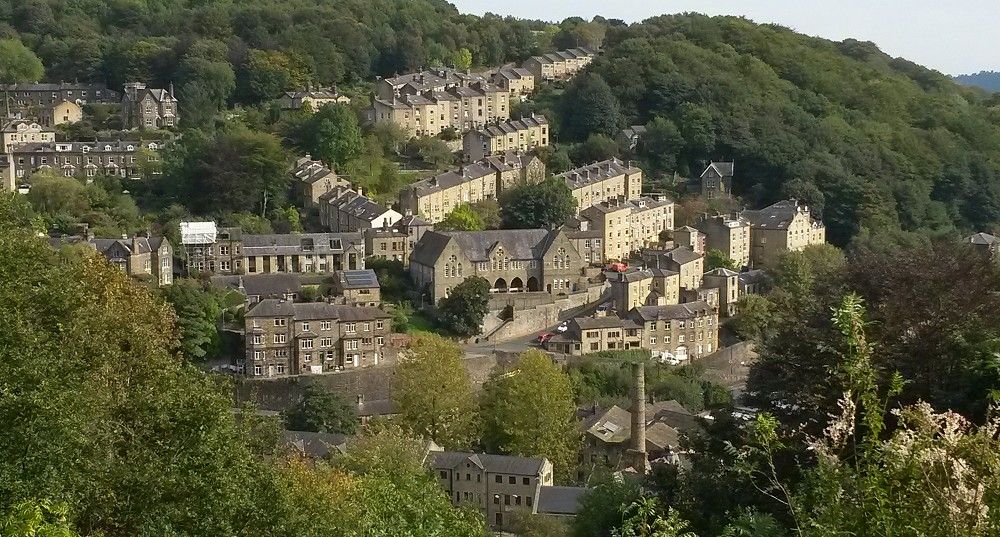 Hebden Bridge is sometimes dubbed the 'gay capital of the north', and is well known for its tolerant and gay-friendly atmosphere. Conveniently situated on good rail links between Manchester and Leeds, it is increasingly popular with all kinds of alternative people and has a growing LGBT+ population.
ECC members and other men living in Hebden Bridge and the Calder Valley meet monthly, and we welcome men from across the North of England. It's an activity-based group, alternating with occasional heart circles. Activities can be anything the members wish to offer, as on a traditional gay men's week. Examples might include games, meditations, dancing, art and creativity, sharing of favourite readings on a theme, or discussion topics. In the summer, we occasionally meet outdoors for a walk or a picnic.
We normally meet on the third Sunday of each month at Salem Community Centre, but
due to the ongoing coronavirus pandemic, we have suspended meetings until further notice.
For more details, please contact Duncan, hebdenbridge [at] edwardcarpentercommunity.org.uk