This popular long weekend event returns to Kench Hill just outside the market town of Tenterden in Kent. This secluded retreat centre has a large garden surrounded by woods and farmland. Amenities include a large hall for dancing, a duckpond, fire-pit, picnic tables and a croquet lawn. Close by is the countryside of the High Weald, the pretty town of Rye and the unique landscape of Dungeness with Derek Jarman's cottage, all popular options for trips during the weekend.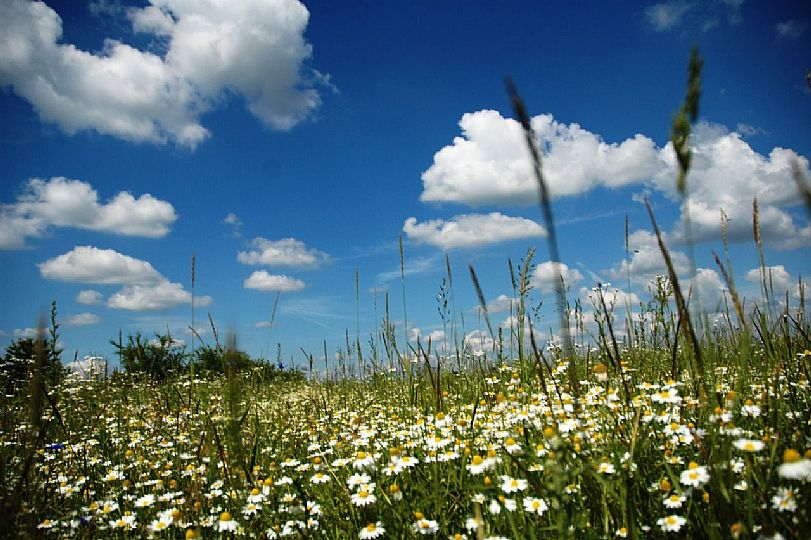 Our chosen theme for the event is The ocean refuses no river – Together in Connection and Unity.
We invite you to interact with yours ideas, skills and talents. Share initiative and enthusiasm in creating workshops, in participating and sharing experiences and personal stories in proposed base groups. However, if you simply wish to relax in the beautiful surroundings of the grounds or walk in the charming countryside, it's entirely your call. Some activities have already been proposed, including gentle exercise and movements, massage workshops and a fun evening entitled Nellywood, an homage to India's recent approval of gay marriage.
Expect themed music, costumes and a meal to stimulate your senses. More details will be shared with participants in due course.
All meals are vegetarian, and can also be vegan for those who wish. Our chef this year is the lovely and experienced Imran. Expect a delicious touch of exotic and traditional food. You won't be disappointed! Imran will need some assistance with preparation in the kitchen so each participant will be asked to step in to help out. Please remember collaboration is key to the success of the event.
Important: Dietary requirements must be provided at the time of booking or we may not be able to assist you.
Organisers
Stevenson Graham, Franco Marigliano and Imran Riaz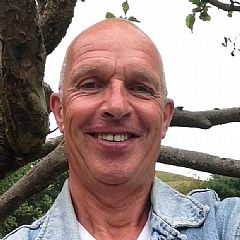 Stevenson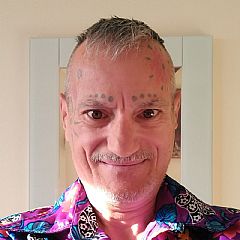 Franco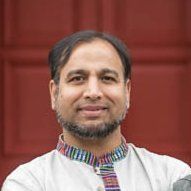 Imran
Essential information
The venue is The Kench Hill Centre, Applegate Road, Tenterden, Kent TN30 7DG www.kenchhill.co.uk
26 places are available.
Accommodation is in shared bunk bedrooms between 2 and 8 bunks. We will be using only the lower bunks leaving plenty of space in the rooms.
Rooms will be allocated randomly with the exception of people with particular needs. Unfortunately Kench hill has no ground floor accommodations and it could be challenging for people with severe mobility problems.
The nearest railway stations are Headcorn (10 miles) and Ashford International (13 miles) about an hour journey from London Bridge/Charing Cross stations. Taxi services are available at around £25, so group booking is advisable. More transport details will be shared with participants nearer the time.
For any practical information please contact Franco francomarigliano1969 [at] gmail.com or 07551 525870.
Places available
You can book your place online here, or download a paper form to send to the booking person. You don't have to be an existing ECC member to book. You'll be asked to state how much you're going to pay for your place , and how much you'll pay now as a deposit. You can make your payment by cheque or bank transfer, and you should send it to us straight away to secure your place.
Payments for ECC events are on a sliding scale according to your income, and you're invited to pay as much or as little as you can afford. The breakeven cost for this event is £160.00 and the rates for different income levels are shown below. We also offer a limited number of bursaries to help people on very low incomes. If you don't feel you can afford the concessionary rate, we may be able to help. Please contact the booking person first to see if a bursary place is available.
| | |
| --- | --- |
| Concessionary rate (for people living at benefit levels) | £85.00 |
| Low income (£10k to £20k) | £160.00 |
| Average income (£20k to £30k) | £190.00 |
| High income (£30k or more) | £215.00 |
| Breakeven cost | £160.00 |