We had a wonderful week at High Close last year and are delighted to be returning to YHA Langdale in August. A magical place to stay – this sprawling Victorian mansion is steeped in history and perched above its own three-tier arboretum that's managed by the National Trust. The hostel's enviable location is unmatched with stunning views of the Langdale Pikes. This is a place from which the central fells can be explored and enjoyed immediately upon stepping out the front door. The hostel is set in a quiet hillside in the beautiful Langdale Valley yet within easy reach of Ambleside and Grasmere where Wordsworth lived for many years at Dove Cottage. The area offers excellent walking from easy afternoon strolls to energetic all-day mountain hikes and nearby Loughrigg Tarn offers exhilarating outdoor swimming.
We have exclusive use of the large rambling building with its big dining room and workshop spaces, secluded garden and veranda with wide views toward Lake Windermere. Sleeping accommodation is in bunk beds in rooms varying in size from four to twelve beds and with many more beds than people there is plenty of room to spread out. All meals are vegetarian and prepared for us by the Hostel staff.
What happens on the week depends on the participants who come. While lots of people will take advantage of the outdoors and go off hiking in the fells it may be you want to spend time chilling out on the veranda, playing games, sitting up late chatting and making new friends. There's plenty of scope both to facilitate and participate in activities and workshops - it all depends on what those attending decide to bring and contribute. The time is ours to unwind, meditate, sing, dance, walk or just take in the beautiful countryside. Base groups and/or a heart circle will meet daily before the evening meal and provide an opportunity to get to know 5 or 6 gay men really well and help us share the challenges and joys of being in a community of 50 gay men. Above all we hope the week will be relaxed, informal, friendly and fun.
Organisers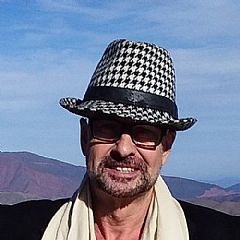 Ivan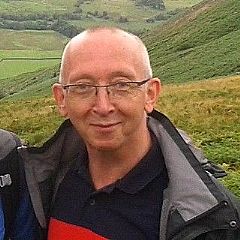 Jimmy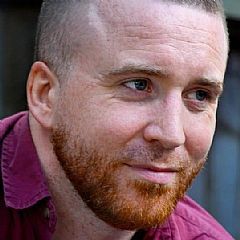 Oli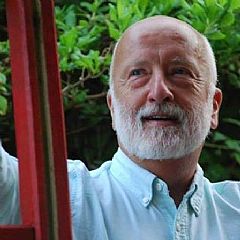 Tecwyn
The organisers of the week are Ivan Cartwright, Jimmy MacSweeney, Oli O'Donohoe and Tecwyn Vaughan Jones who've been to many ECC weeks in the Lake District over the years.
Essential Information
Venue: Langdale Youth Hostel, High Close, Loughrigg, Ambleside LA22 9HJ
Dates: Tuesday 20th to Tuesday 27th August 2019
Accommodation: Bunks in rooms of four to twelve beds. There is plenty of space for people to spread out.
Accessibility: The building can present some physical challenges for people with mobility difficulties. If you have concerns or queries please contact Tecwyn before booking: tecwynvaughanjones [at] hotmail.com 07980 567824.
Nearest shops: Grasmere 2 miles, walkable. Ambleside 5 miles.
Travel: The nearest station is Windermere which is 9 miles away. The nearest bus stop is 1 mile away in Elterwater Village. There is a daily bus service which runs hourly. There are plenty of taxis available from Windermere and the cost is fairly reasonable if you share with others.
Arrival/departure: Arriving from 5pm on 20th August and leaving by 10.30am on 27th August.
Places: 50 places will be available on the week and we'll reserve a proportion for first-timers until 1st June 2019. Places can fill up very quickly so book soon.