Autumn in the Pennines
Come and join us for another long weekend at this popular venue. Beautiful surroundings, with a feeling of isolation, yet easy to get to. A great venue whatever the weather, with good spaces inside for groups, great food, small and comfortable bedrooms, and the great outdoors just a step away.
The Programme
The organisers will set up opening and closing go rounds, where we can introduce ourselves and take leave of the group, and we expect to arrange some time for smaller groups to meet during the weekend to strengthen the feeling of community and belonging. There will be some sort of 'cabaret' or 'soiree' where you can share songs, poems, show off your acting skills or of course, just be in the audience. Other activities may include circle dance, singing, discussion about the experience of seeking asylum as a gay man in the UK – how can we help to make things better for these men?
This weekend is about building our community through sharing interests and skills; if you want to run or take part in workshops or discussions, we invite you to bring your ideas, or to let us know in advance. Organisers are happy to provide help in terms of materials, advice and support. It would be good to have some indication of men's ideas before the event – the more variety, the better and we will try to include as many as possible.
If walking and exploration is more your thing, the centre gives immediate access to walks in the Pennines, and is well placed for visiting the wider surrounding area, including Haworth and the steam railway at Keighley - another opportunity to get to know other men in small groups while discovering the area.
Catering
David Wray will once again be catering for the event, He has established a reputation within ECC as a first rate chef, and will provide us with delicious vegetarian meals (special requirements also catered for). He will be assisted by his partner John, also an experienced chef. Another aspect of our shared experience will be taking turns at clearing up after meals!
The Venue
The centre is situated in a secluded location in the Lancashire countryside, in the foothills of the Pennines near to Brontë country, yet only a few miles from 'civilisation' in Burnley and Colne and about an hour from Manchester, Preston and Leeds. The nearest station is Colne (about 3 miles). You will probably need to take a taxi from there, though it may be possible to arrange lifts.
The centre is used by many types of groups for a range of activities; the accommodation receives excellent reviews, and for our workshops there are various spaces; these are of course in addition to the great outdoors, which is on the doorstep. The building is partly accessible (please contact us for more details)
Accommodation is in shared rooms mainly for two to four men; there is a ground floor bedroom with adjoining wet room. Numbers will be limited to about 25 men to ensure there is plenty of space.
Organisers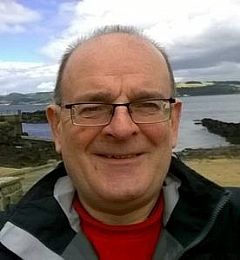 Steve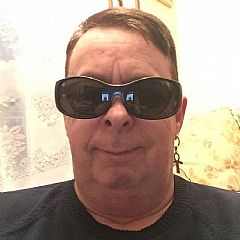 Dale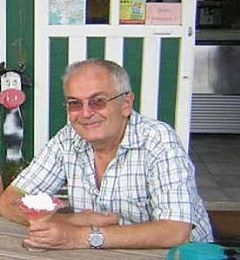 Jon
Your organisers are Steve Bentley and Jon Homer who've organised numerous events at Coldwell and elsewhere, and Dale Durrant who joins them for the first time at this venue
Steve says: I have participated in and organised a number of ECC events. My particular interests include walking, meditation and chatting to people. I have also worked with LGBT asylum seekers.
Dale says: I have been on many ECC events and really enjoy making people laugh and having fun; also participating in games of various sorts. When I can, I like to go travelling.
Jon says: I have attended and organised many ECC and similar events over 25 years or so, including annual weekends of circle dance and singing. I work closely with LGBT asylum seekers in the Midlands, and facilitate the Midlands ECC group (Rainbow Spirit) I believe in celebrating our lives as gay men from all ages, backgrounds and cultures.
Essential Information
Venue: Coldwell Activity Centre, Back Lane, Southfield, Burnley BB10 3RD coldwell.org.uk
Dates: Friday 27th to Monday 30th September 2019
Accommodation: Shared rooms of 2 to 4 men.
Accessibility: The venue is partially accessible for wheelchairs (please contact us for details).
Nearest shops: Both Nelson and Colne are about 3 miles away. A 10 minute drive.
Places: 25 places will be available on the weekend.