Sharing and celebrating our lives as gay/bi men fifty years after decriminalisation
Venue: Coldwell Activity Centre, near Burnley, Lancashire
Arrival: 4pm to 6pm Friday 1st
Latest departure: 4pm Sunday 3rd
Fifty years after decriminalisation of gay sex in England and Wales, and in response to requests for shorter events, we are offering this weekend for up to 25 participants. The theme is sharing and celebrating our own lives as men who love men, and also the progress of our community in the UK towards equality.
Programme
We plan for the weekend to run roughly as follows:
There will be opening and closing go rounds which will give participants a chance to share and celebrate something of their life experiences as men who love men. We encourage you to bring with you an object which is or has been important to you on your journey. You can speak about its relevance at either go round, or simply put it into the collection of objects which will be on a table as a focal point for the course of the event.
Saturday and Sunday morning workshop sessions will allow us to share skills and knowledge with each other – we anticipate there will be up to 4 possible workshop slots per morning, and ideas so far include a walking meditation, singing, trust games, ways to reach out to our brothers abroad………… Perhaps you have an activity or discussion topic you would like to bring to the group. Please let us know.
Saturday afternoon will be free for exploring the area round about.
On Saturday evening, we invite you to bring a piece of poetry, a reading, or some music (live or recorded), which speaks to you as a man who loves men, to create a celebration of our shared experience.
Catering
David Wray will be catering for the event, He has established a reputation within ECC as a first rate chef, and will provide us with delicious vegetarian meals (special requirements also catered for). Another aspect of our shared experience will be that we will take turns at clearing up after meals!
The Venue

The centre is situated in a secluded location in the Lancashire countryside, in the foothills of the Pennines near to Brontë country, yet only a few miles from 'civilisation' in Burnley and Colne and about an hour from Manchester, Preston and Leeds. The nearest station is Burnley (about 3 miles). You will probably need to take a taxi from there, though it may be possible to arrange lifts.
The centre is used by many types of groups for a range of activities; the accommodation receives excellent reviews, and for our workshops there are various spaces; these are of course in addition to the great outdoors, which is on the doorstep. The building is completely accessible.
Accommodation is in shared rooms mainly for 2 to 4 men; there is a ground floor bedroom with adjoining wetroom. Numbers will be limited to 25 to ensure there is plenty of space. For more details, please see the centre's website at www.coldwell.org.uk.
New to ECC?
This short break is an ideal introduction to ECC for first timers, but we welcome also 'veterans' of previous events, which includes, of course, men who love men of any age and from any background. A few places will be reserved for newcomers until 1st July.
The Organising Team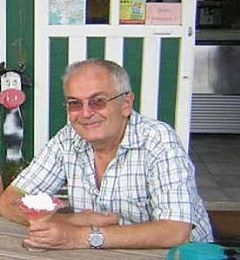 Jon Homer (bookings organiser) says:
I've been involved with ECC for many years. My personal interests include music and dance. I enjoy creating safe spaces for us as a community of gay men to explore and celebrate aspects of our lives, and reaching out to gay men from other cultures. I am the coordinator of Rainbow Spirit, the local ECC group in Birmingham.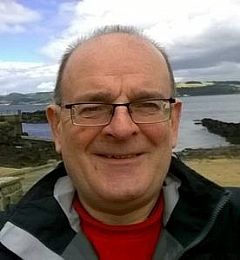 Steve Bentley says:
I have enjoyed many holidays with ECC especially New Years at Wasdale and summers at Laurieston. This will be my first week to lead and I am excited about this weekend and trying out this delightful venue which is new to ECC. I enjoy walking, meditation and chatting with fellow gay men. I help run an LGBT asylum seekers group.
Please contact Jon on 07974 477206 for any enquiries about booking or about the event in general.