Gerry Millar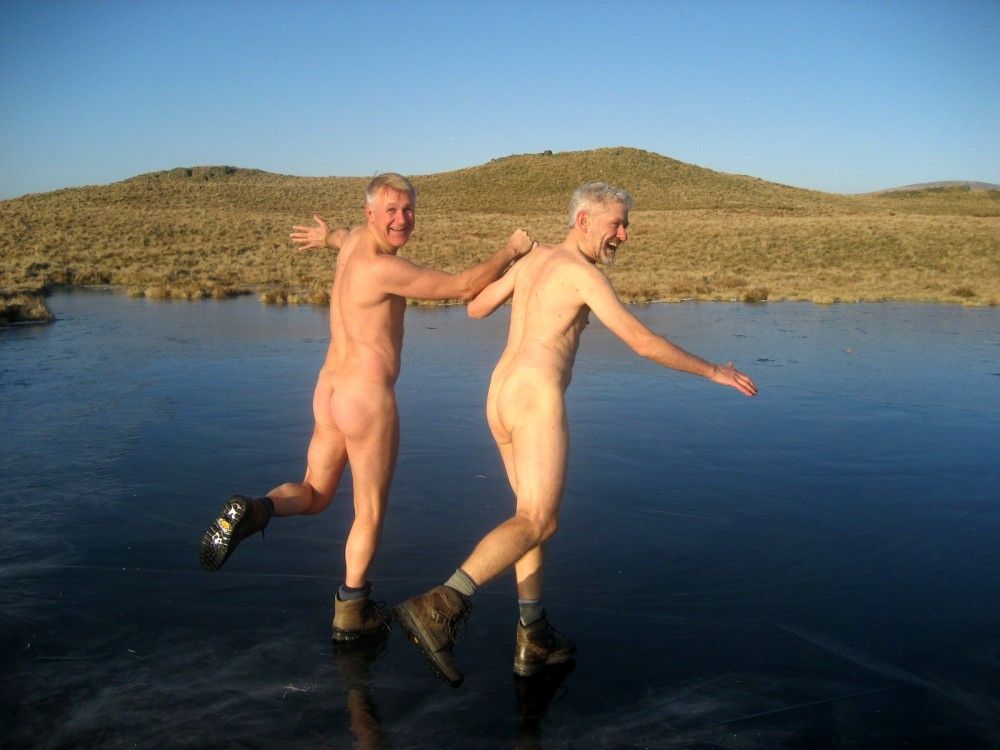 Gerry (right) with Robin, skating on ice above Wasdale at New Year
What ECC means to me
ECC has meant a lot to me. I can say that my first gay men's week changed the direction of my life and set me on a different path. The magic of Laurieston Hall and the sense of coming home to my tribe acted powerfully on me. Over the years I have re-found that magic many times, including in the beautiful scenery of Wasdale and its fells.
One ECC experience that has been really important for me
Being with a group of men on Great Gable in the snow on a sparkly winter's day, and knowing that several of those there had been safely helped to overcome the difficult physical challenge of the climb on snow-covered icy rocks, by the encouragement of one of our group. Superb winter wonderland experience.