ECC Archives
Appeal for contributions
ECC has existed since 1985 and like many queer communities, has been largely invisible to the outside world. It's therefore vitally important that as much of our history is documented and preserved so that future generations can witness the profound effect such communities had in supporting gay men, particularly through the difficult years of HIV/AIDS and Section 28 in the 1980s.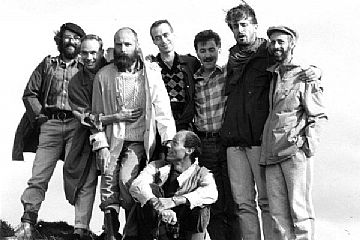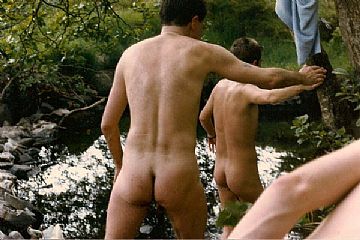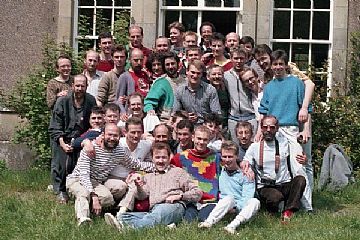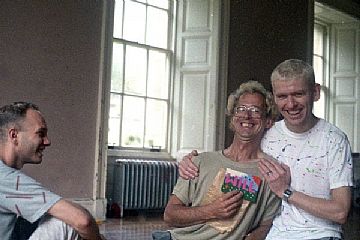 Photos from the collection of the late John Leverton
The ECC archive was initiated with a substantial amount of material from Marc Carlton's personal collection of emphemera, and has been supplemented by donated photographs and papers ever since. Our intention is to deposit the material in a permanent public archive. It was briefly part of the Hall-Carpenter archive at LSE but we are hoping to place it in the care of the Bishopsgate Institute whose archive document the experiences of everyday people, and the extraordinary individuals and organisations who have strived for social, political, and cultural change. Their collections include extensive LGBTQ+ archives from prominent gay artists and activists, and gay campaigning organisations.
At present the archives are in the care of Duncan Weaver in Hebden Bridge, West Yorkshire. Duncan is actively seeking contributions of printed items such as newsletters and magazines from the early period of our history. He is particularly interested in photographs from the time, and details of gatherings including participant lists and personal memories/diaries. Material relating to more recent gatherings and activities is of course welcome too, and this can include digital files.
If you are a longstanding ECC member who has such material lurking in a cupboard, or would like to leave your personal collections as a legacy, he would be very interested to hear from you. You can contact him at duncan [at] 3west.co.uk. ECC members can see more information about the archive and view some of the material in the Members' Section.