Nick Dane
Nick was a larger-than-life character who added extra sparkle to what he dubbed the 'Eddie Carpenter Experience'. He suffered from epilepsy and died in October 2010. His funeral in Manchester was attended by a large number of ECC men, and there was a later celebration of his life in December on what would have been his 44th birthday. These extracts are from the many memories shared by the men who knew him. Nick wrote a touching piece about his experiences at Laurieston Hall just a few weeks before he died, entitled Post Laurieston.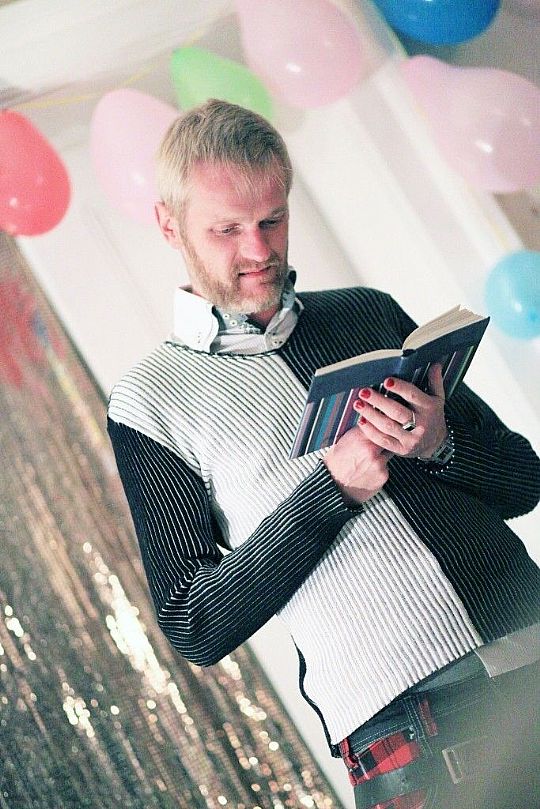 I found Nick inspiring in his humour and in the way he seemed to meet his epilepsy with such a positive attitude - it might have been easy to have become bitter about it. I feel privileged at least to have seen some of his madder moves on the dance floor - sort of Edward Scissorhands meets windmill meets combine harvester. I told him each of his limbs must have its own brain, since they seemed to move quite independently of each other. He laughed at that.
Andrew Woodgate
Nick was my beautiful butterfly friend.
I last saw him 10 days ago. We met for tea and cake at Earth Café at the Buddhist Centre in Manchester, our regular venue for a catch-up. Nick was being very much his public self - flamboyant and loud! The entire café (as I well expected) could hear everything! As a final meeting with him, I wouldn't have wanted it any other way.
Adrian Rodgers
I was dazzled by his charisma, courage, wit and warmth.
Peter Warren
I dreamed a boy taller than poplars
spinning laughter into leaves;
I dreamed a boy dainty as dandelion
lazing his head in the sunshine;
I dreamed a boy brighter than fire
lush with paint and proud;
I dreamed a boy fresh as beaujolais
gentle and unashamed;
I dreamed a boy that startled hearts,
shook the day to bursting,
proved love is not a dream.
Kevin Jackson